max neuhaus: medium into the domain
In the late '60's, I was introduced to the artistry of Max Neuhaus through one of his most well-known recordings called Electronics & Percussion: Five Realizations. On that LP, he created masterful versions, as a percussionist, of works by Morton Feldman, Earle Brown, Karlheinz Stockhausen,
John Cage and Sylvano Bussotti.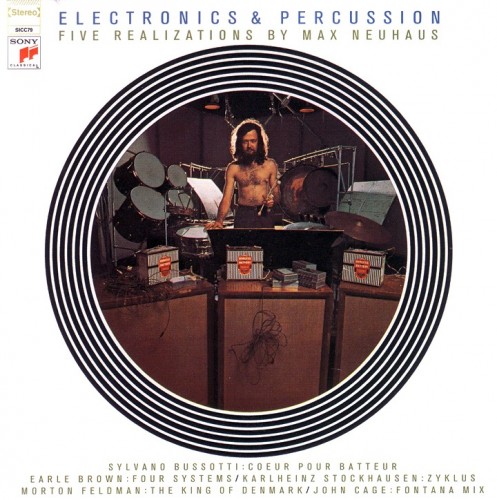 When he died in February, we lost not only a fine percussionist, but a pioneer of sound art
(though this was a term that he eschewed), public art, and sound installation.
(thanks to the Max Neuhaus estate)