The Ars Electronica Center, in Linz, reflecting on the Danube.
More than 5000 m² of outer glass utilizing 40,000 high-powered LEDs.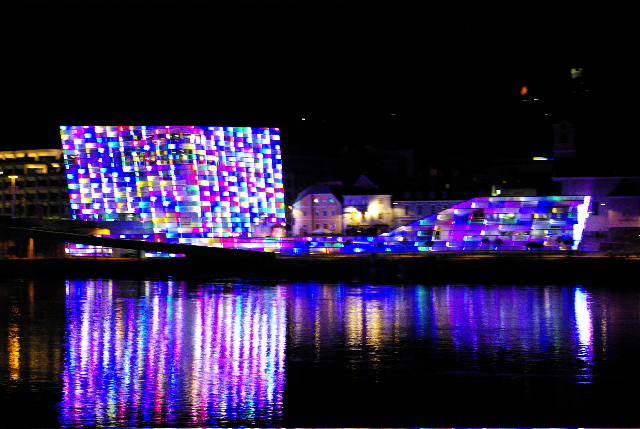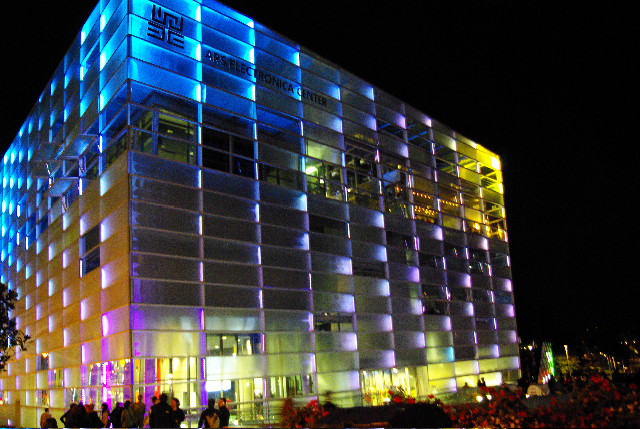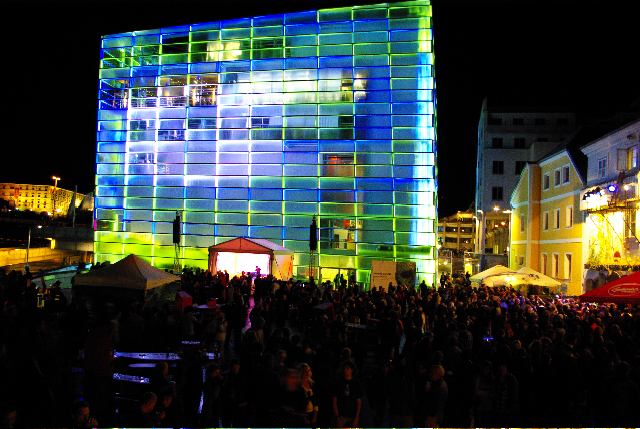 The side of the Lentos Kunstmuseum.
Notice the museum's name etched in the glass.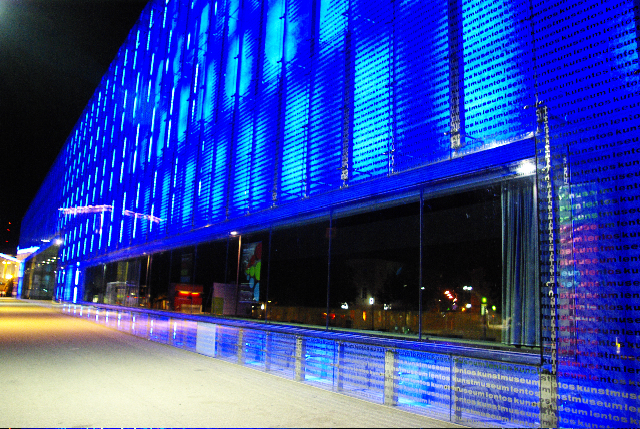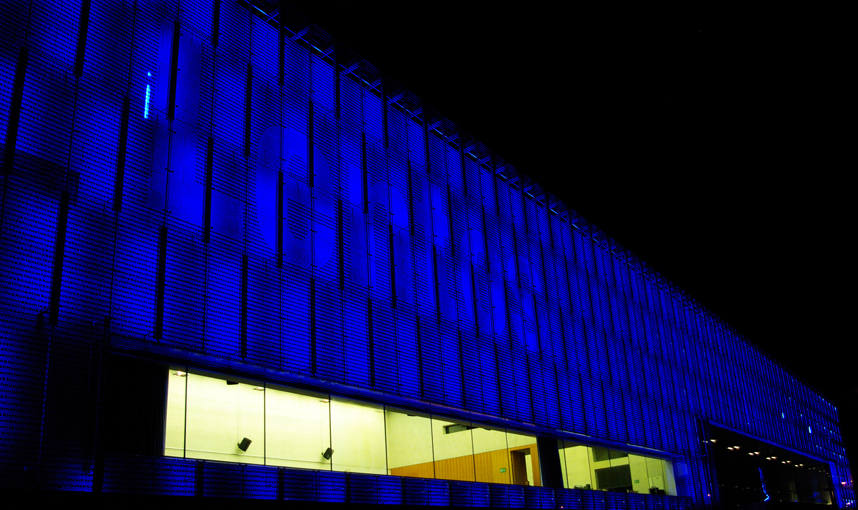 A view from a hotel window, after a light rain, of The Hauptplatz – the original market square surrounded by handsome Baroque buildings. It forms the center of the old town. On the eastern side of the square stands the 17th C. Rathaus and opposite it, in the middle of the square, the Trinity Column (Dreifaltigkeitssäule), a 20m/66ft high column of Untersberg marble erected in 1723 in gratitude for the town's preservation from plague and Turkish attack.