Prewarned Ooze Hit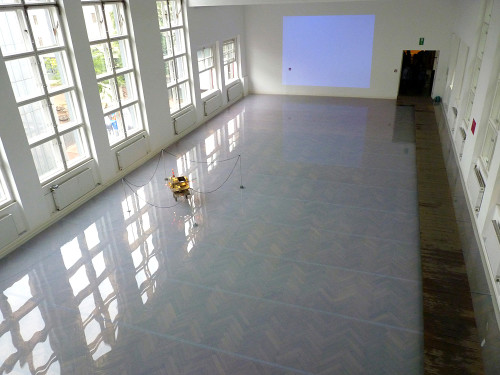 A miniature recreation of the explosion of the Deepwater Horizon oil rig disaster that happened in April of last year as performance. It consists of a realistic model of an oil rig placed, in this instance, in a makeshift swimming pool (with a strong smell of chlorine this particular time) followed by a series of explosions erupting on the small rig complete with plumes of black smoke. A small tugboat arrives to film the explosion with the visuals relayed to a projection screen nearby.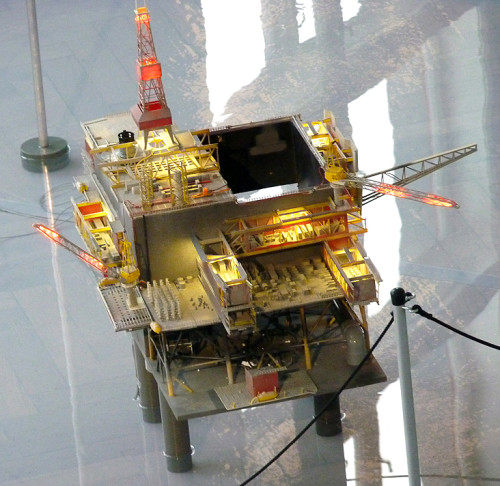 Through this recreation, HeHe's work, is there a horizon in the deep water?, examines the transmutation of real-life tragedy into an entertainment spectacle while asking us to suspend our disbelief and contemplate the reality of such a catastrophe – touched with a sense of comic relief.
Of course, there's always the beauty of water reflections.
(thanks to Fabian Mohr)
(thanks to Invisible Dust)