Ist es ein Hörspiel oder Rauminstallation?
There are five answering machines on separate tables with chairs and imagined scenes.
Secret messages concerning various nefarious plots amidst a fictitious government dictatorship
can be heard coming from each of the five stations.
This is Helmut Mittermaier's work
: am Dienstag um neun sind die Erdbeeren reif.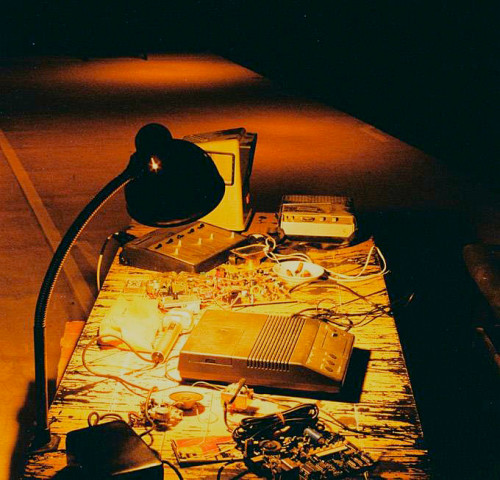 (thanks to Helmut Mittermaier)