Digital fabrication using 3D printers is an additive manufacturing method that is generally cheaper than the molding and/or tooling process. It allows for highly customized greener end-products that can be produced on-demand. In the Fablab, there are interactive pen tablets where a physible can be created by anyone, then linked by digital interface to a 3D printer.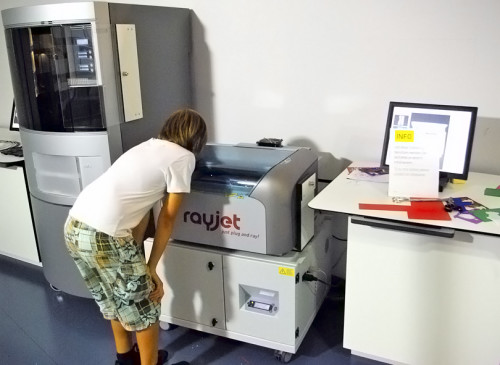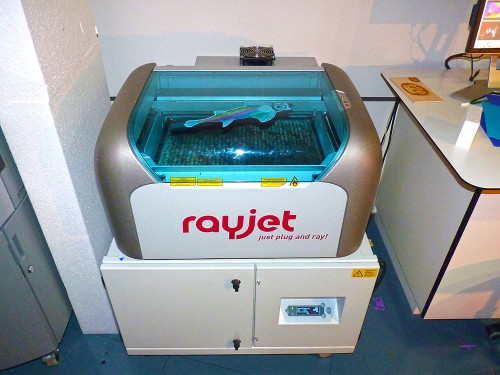 Many examples can be seen in the 360° panorama shot at the link above and
in the picture below with this working 3D Printed Clock created by
William J. Mitchell, Peter Schmitt & Robert Swartz.