Two works by Yuri Suzuki:
Sound Chaser is a train-style record player.
Users connect the chipped pieces of records together to make new tracks.
The record bits are from cheap records bought at flea markets and used record shops.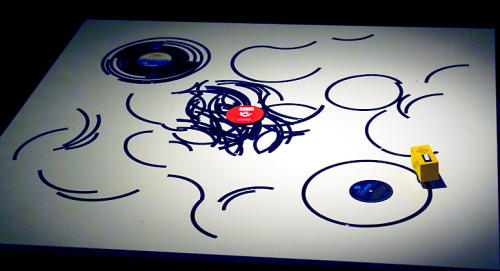 (thanks to ejectthis)
This Prepared Turntable has 5 individually controllable tone arms each with faders.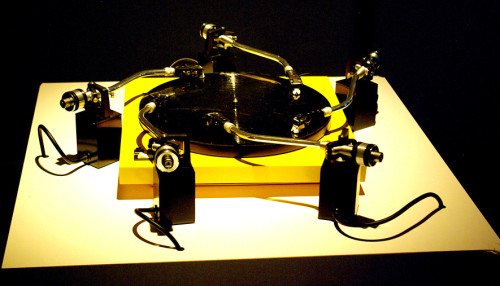 (thanks to ejectthis)